Oci Special 20.5.2023 at Spinneriets Cat Show in Vårgårda!
We would like to thank all our amazing sponsors! Be sure to check also the special offers from the sponsors.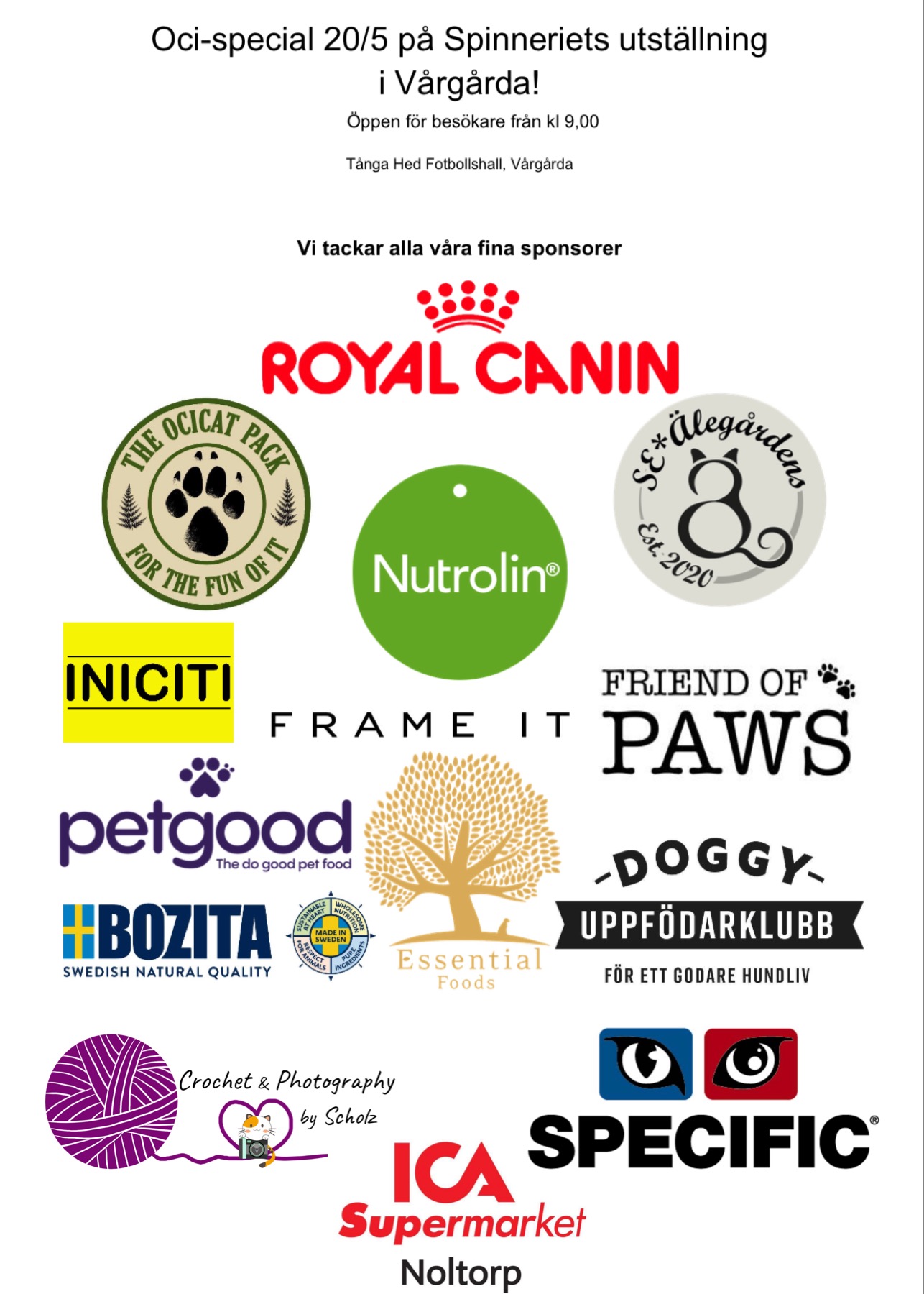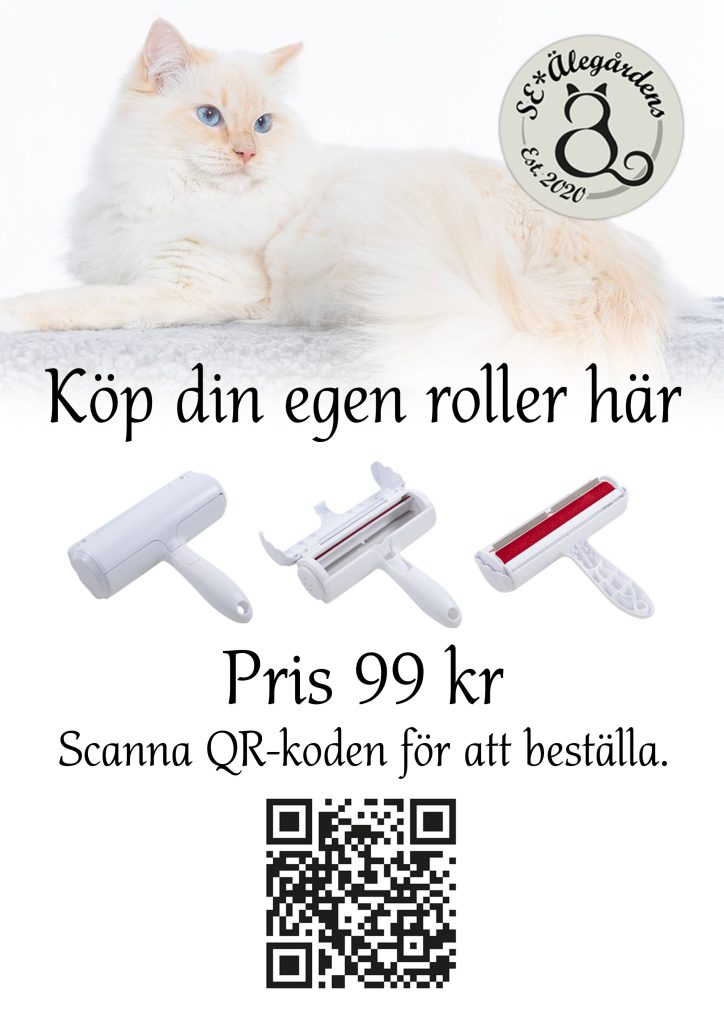 Nutrolin® is a sponsor at the Ocicat special exhibition on May 20. Nutrolin's nutritional oils for cats provide healthy skin and fur, flexible joints and healthy kittens.
With the code OCICAT you now get a 20% discount at Nutrolin®! Order here: https://www.nutrolin.se/produkt-kategori/katten/
The code is valid until 30/6 2023, can be used on one order and applies to the Nutrolin® range for cats. Cannot be combined with other benefits.
Invitation
Results
OCI-special 2023 20th of May at Spinneriets show, Vårgårda
Honorable judge: Arja Martikainen
Results:
| | |
| --- | --- |
| Judge's best Ocicat final | CH S*Pagngle's Boy Named Sue JW |
| Wildest look | SE*Alsmarks Maximus |
| Best spots | CH S*Pagngle's Boy Named Sue JW |
| Best body | CH S*Pagngle's Boy Named Sue JW |
| Best contrasts | SE*Hormuz Harissa |
| Longest/best tail | GIP SE*Cats Are Us Hurricane |
| Largest/best eartufts | SE*Alsmarks Siska Scalewand |
| Best muzzle | S*Wagga Wagga's Doris Day |
| Best coat quality | NO*Li-Jon Pus How blue |
| Most beautiful eyes | SE*Hot Thundereans Kiss Me Slow |